ŸPerfect Environment to do Training
---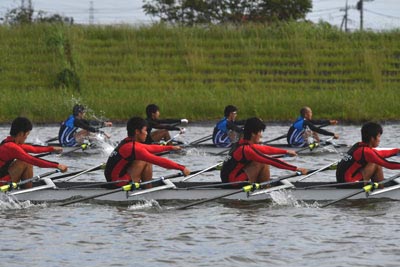 The moderate climate and calm waves are suitable for aquatic sports and fit for setting a 2,000-meter boat course, and various kinds of races have taken place here. In the 2019 Ibaraki National Athletic Meet, three events such as boat races, triathlon and open-water will be held here. The city of Itako has excellent training venues, facilities and accommodations for athletes, and it will be a perfect camp site for rowing, triathlon and open-water. Also, people in Itako will warmly welcome the athletes.
---
žItako Boat Course

ŸItako Boat Course Outline
ELength: 2,000 meters
ENumber of boat race lanes: 5 (13.5-meter wide)
ENumber of out-of-race lanes: 2 (16.25-meter wide)
EEntire Width: 7 lanes (100-meter wide)
ETraining Area: 5,000-meter long
The Kitatone river which has Itako boat course is magaged by a national floodgate so the water is calm.(average:0.07m/sec)
---
žBoat Center(Boathouse)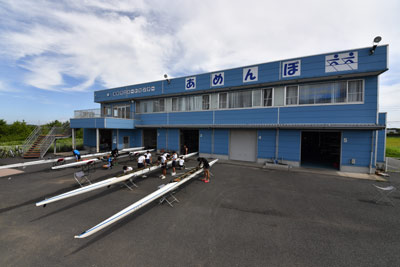 Boat Center
¡BoatGear AvailableiNumber of boatsj

EKnuckle Four: 20
EEight: 1
EFour with a cox: 10
EQuad Scull with a cox: 20
EDouble Scull: 20
ESingle Scull: 30
ECatamaran: 2
EWorking Boat: 3

Boathouse

Rowing Machines(Ergometer):16

Bike Machines(Wattbike):4
---
žPublic Pool
Heated Pool(25m~8Lane)
with Retractable shelter
---
žHealthland "Sakura"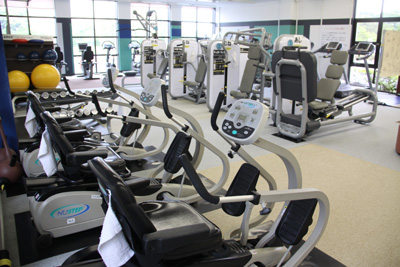 Erobic exercise machine 16
Muscle strength training machine 10

You can design and control a training program by TGS key.
*Bort Center = Boat house *Healthland = Training center *TGS key = memory key that stores the training info each time you use it
---
žPublic Gymnasium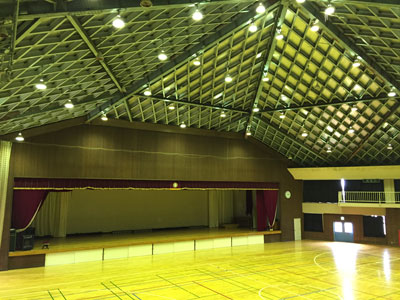 ---
žCamp Guide